Digital Banking
Fidelity digital banking services connects you to a world of limitless opportunities.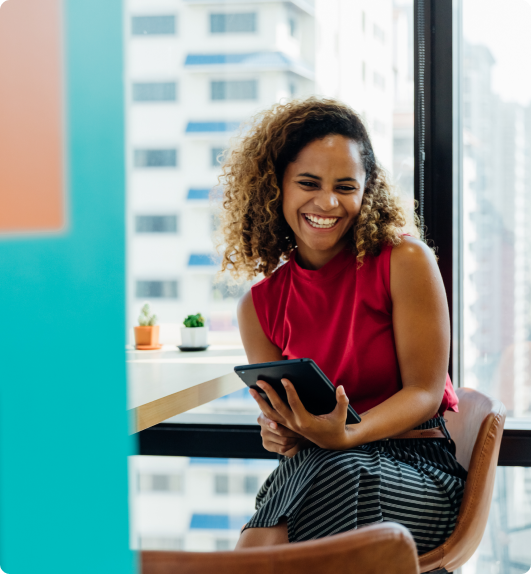 Imagine a world where you can pay your bills quicker than fixing a cup of coffee.
Why stand in line at the banking halls when you can bank easily from the comfort of wherever you are?
With Fidelity Online Banking, you can make fast and easy funds transfers to any bank account, both locally and internationally.
*770# is a value added service that allows you perform your banking transactions effortlessly.
Carry out fast and easy transactions with nothing in your way. Once you have a Fidelity Bank account, you are already a step ahead.
Just dial *770# on your mobile phone and select from the array of services available. Now you are ready to go!
PayGateplus is an enhanced version of PayGate and is Fidelity's flagship gateway that enables businesses and merchants to collect online payment.
PayGateplus has been consolidated to be a one-stop product that empowers organizations (irrespective of sector) to embed financial services within their businesses and offerings.
Our Point-of-Sales terminals are available nationwide for all customers. Please visit  the nearest Fidelity Bank branch to make your requests.
Fidelity cards are your companion that sticks closer than a friend, designed specifically to give you flexibility, freedom and that extra reassurance.
Our Electronic Collection payment system is configured for  merchants (billers) on a specific platform or platforms to receive funds from numerous payers via our bank branches as well as other Banks in Nigeria.
Take control of your payments with our E-Payment solution, a secure platform designed for corporate organizations to make swift one-off individual or bulk payments to any Nigerian bank account.
It is web-based and does not require any software installation. 
For enquiry, kindly visit any Fidelity Bank branch, contact your Relationship Manager or email: [email protected]