E-Banking
Driven by passion for excellent service delivery
Fidelity private banking leverages technology to serve you better.
Our core banking system provides a superior architecture that has enhanced our operational efficiency and deepened our electronic banking capabilities.
Gives you 24/7 access to your accounts from anywhere in the world.
The most convenient way to access your funds from your mobile phone. It requires no data and works perfectly on all phones.
Our Online Banking app makes you experience the ease of monitoring your portfolio from any mobile device.
This debit card is linked to your Account and grants access to exclusive
discounts and other benefits at luxury hotels and spas, select stores and
other premium outlets.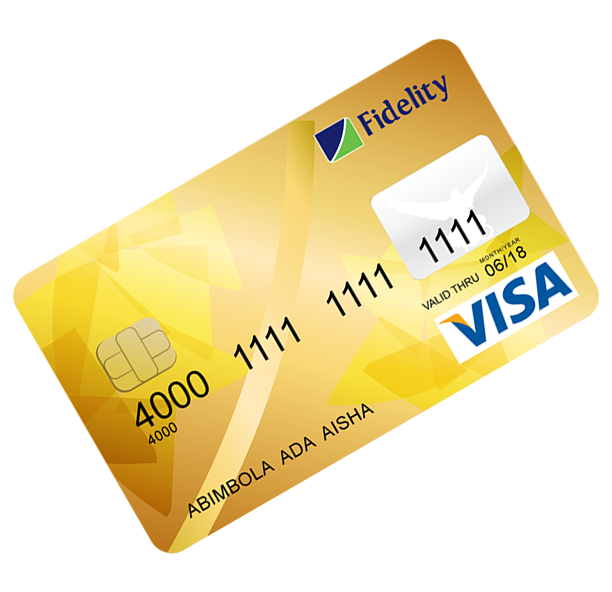 The Fidelity Visa Debit Card is a card that enables Fidelity account holders
utilize their Visa card in any country's currency where Visa cards are accepted
as a mode of payment. The card can be used on current or savings account
without opening a domiciliary account.
This product is designed to offer the cardholder a credit line that will enable
the payment of goods and services at the Point of Sale (POS) terminal,
web-based transactions or to make cash withdrawals via ATM.